The Manhattan Institute -> New Report on Rust Belt Cities + Fool Me Twice? New York City Rejects Research Critical of Renewal Schools
The Manhattan Institute -> New Report on Rust Belt Cities + Fool Me Twice? New York City Rejects Research Critical of Renewal Schools
Stephen Eide examines 96 major poor cities within 11 Rust Belt states, looking at historical data on employment, population, poverty and government debt. States will need to become more involved as cities struggle with increasing costs and shrinking tax bases.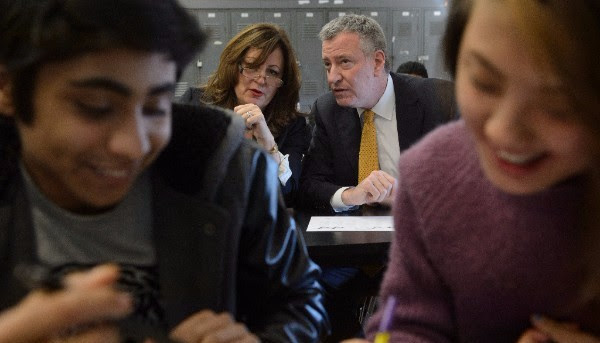 "Convincing evidence of program effects is essential for good policymaking. In the case of Renewal schools, the evidence isn't perfect, but it clearly suggests that the policy has produced disappointing results."
By Marcus A. Winters
The 74
October 23, 2017
Based on a recent report

City Journal
Autumn 2017 
Our new issue explores the trendy "science" of implicit-bias theory; signs of vigor in the American heartland; the future of our political parties; New York City's prospects on the eve of a mayoral election; and more. Get your copy today!
Looking to open a second headquarters somewhere, the online retailer sets cities and states scrambling to fulfill its contradictory set of demands.
By Steven Malanga
City Journal Online
October 23, 2017

INFRASTRUCTURE & TRANSPORTATION
"Elon Musk's vision is one step closer to reality because the State of Maryland has given his company permission to build a tunnel beneath the state-owned portion of the route."
By Haley Skinner
Economics21
October 23, 2017

"Little research exists on the social consequences of these new forms of gambling."
By Steven Malanga
New Jersey Star-Ledger
October 23, 2017
Adapted from City Journal

---
Heather Mac Donald joins Seth Barron to discuss the dubious scientific and statistical bases behind the popular academic theory, "implicit bias." 
Released on October 18, 2017

All across the country, there are schools which are diamonds in the rough. SchoolGrades publishes a list of K-8 schools "beating the odds" in every state.
Featuring a chapter by the Manhattan Institute's Howard Husock on "Suburban Government and the Virtues of Local Control."

The
conviction that "
ideas matter
" drives everything we do at the 
Manhattan Institute
. In honor of our 40th anniversary, we're excited to share the following 
commercial
 to help others connect the dots between the work of a think tank and its impact on everyday lives. Turning intellect into influence is at the heart of MI's legacy—and we intend to keep it that way.
The Manhattan Institute is a think tank whose mission is to develop and disseminate new ideas that foster greater economic choice and individual responsibility.