IBD Market Prep -> ECB Outlook: Etsy And 2 Other IPOs
IBD Market Prep -> ECB Outlook: Etsy And 2 Other IPOs
Stock Futures Jump On ECB Outlook: Etsy And 2 Other IPOs Eye New Highs
ALAN R. ELLIOTT | Jun 14, 2018 8:11 AM EDT
Mylan and Oracle dragged on early trade, and retailers saw some heavy selling, but IPOs Huya and Piivotal were poised to add to their recent gains.
These 4 Stocks With 99 Composite Ratings Are In Buy Range
Alibaba, ServiceNow, Red Hat, Veeva Systems are all in buy zones and on the Rising Profit Estimates list….
ECB To End Bond Buying In December In Watershed For Stimulus
The European Central Bank will halt its bond-buying program by the end of this year — a landmark decision that sets the euro area up for an exit from years of massive monetary support….
Five Stocks Just Added To One Of IBD's Top Screens – Which List?
Find out which top-rated stocks have just earned a spot on IBD's lists of the best growth stocks….
Do Lagging Value Stocks Signal A Looming Economic Slowdown?
Value stocks were supposed to have a stellar year but are bleeding assets, which could portend dangerous times ahead for the stock market….
Retail Sales Top Views As Economic Growth Accelerates
Retail sales rose in May by the most in six months, exceeding forecasts and bolstering expectations for an acceleration in economic growth this quarter….
TODAY'S SPOTLIGHT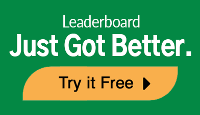 Try the New Leaderboard!
We reengineered Leaderboard and made it more powerful and easier to use! Try it FREE today!
Best Summer Deal!
Find the hottest stocks and pump up your profits this summer with MarketSmith! Try it for $19.95!