Fox News First -> House Democrats' to bog down President Trump's agenda with investigations + Conservative author Jerome Corsi, a target in Robert Mueller's probe, reportedly has sued the special counsel over alleged leaks and illegal surveillance
Fox News First -> House Democrats' to bog down President Trump's agenda with investigations + Conservative author Jerome Corsi, a target in Robert Mueller's probe, reportedly has sued the special counsel over alleged leaks and illegal surveillance
| | |
| --- | --- |
| | Monday, December 10, 2018 |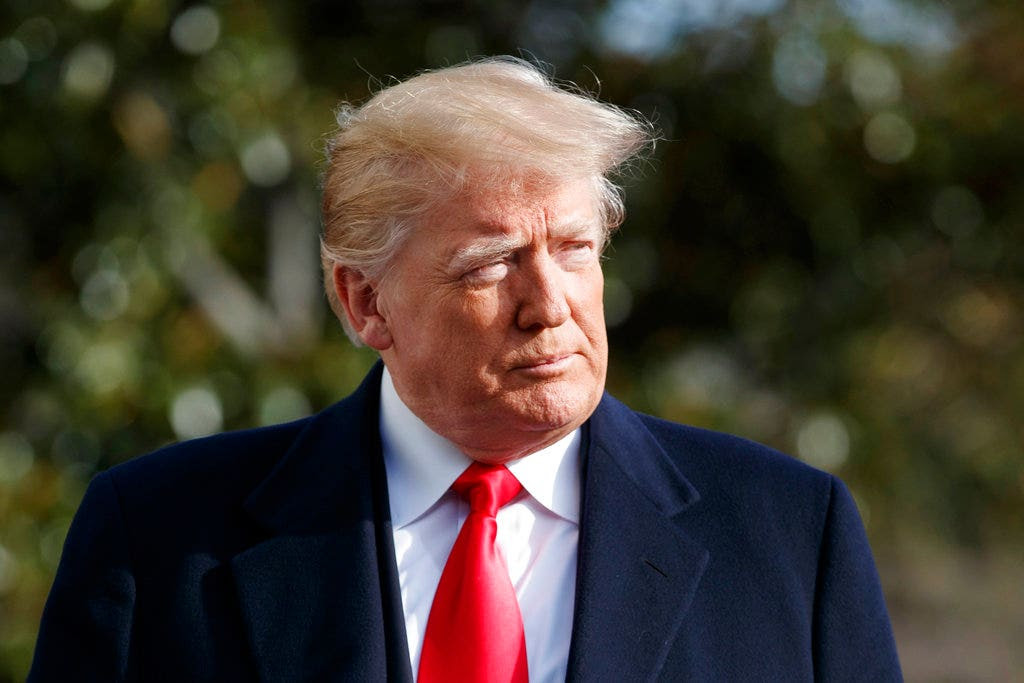 Welcome to FOX News First. Not signed up yet? Click here.
Developing now, Monday, Dec. 10, 2018
THE LEAD STORY – DEMS' PREPARE GET TRUMP STRATEGY: Before Democrats won back the House in the November midterms, several pundits warned that they would attempt to weigh down the remaining two years of President Trump's first term with constant investigations and attempts to perhaps impeach him. It looks like they were right: California Democratic Rep. Adam Schiff disclosed in an interview Sunday that Democrats are in talks with counsel for former Trump attorney Michael Cohen to "bring him back" for further testimony … Cohen pleaded guilty to lying to Congress in 2017 about an abandoned Trump Tower project in Moscow less than two weeks ago. If Schiff becomes the chairman of the House Intelligence Committee when Democrats retake the House in January, as expected, he would have the power to subpoena Cohen to testify and provide documents. Schiff suggested Cohen will return voluntarily. However, Cohen would retain the option of pleading his Fifth Amendment right to avoid self-incrimination. – Reported by Gregg Re (@gregg_re on Twitter)
COMEY SAYS TRUMP'S 'LUCKY' HE CAN'T BE INDICTED … BE CAN HE? – Former FBI Director James Comey said Sunday in an interview that President Trump, if it's proved that he directed illegal hush-money payments to women, would be in violation of campaign finance laws. But he is lucky that the rule of the Justice Department remains that a sitting president cannot be indicted … "I don't know," Comey replied to MSNBC host Nicolle Wallace at the 92nd Street Y in New York City, when asked if Trump is now an "unindicted co-conspirator" in the case of Trump's former personal lawyer, Michael Cohen. "Not in the formal sense that he's been named in an indictment. … But if he's not there, he's certainly close, given the language in the filing that the crimes were committed at his direction."
In filings Friday, prosecutors in New York linked Trump to a federal crime of illegal payments to buy the silence of two women – adult-entertainment star Stormy Daniels and former Playboy model Karen McDougal – during the 2016 campaign. Special Counsel Robert Mueller's office also laid out contacts between Trump associates and Russian intermediaries, and suggested the Kremlin aimed early on to influence Trump and his Republican campaign by playing to his political and personal business interests. In the legal filings, the Justice Department stopped short of accusing Trump of directly committing a crime. – Reported by Frank Miles
CONSERVATIVE AUTHOR MAKES CASE AGAINST MUELLER: Jerome Corsi, the conservative author accused of lying under oath to Special Counsel Robert Mueller's investigators, filed a federal lawsuit late Sunday accusing Mueller of leaking grand jury itemsand various constitutional violations, including illegal surveillance, reports said … Politico reported that the newly filed suit claims that Mueller tried to get Corsi to give testimony that Corsi said is false. He is reportedly seeking $100 million in actual damages and $250 million in damages due to injury to his reputation. – Reported by Edmund DeMarche (@EDeMarche on Twitter)
NEW CONTENDERS FOR TRUMP WHITE HOUSE CHIEF OF STAFF: Vice President Pence's chief of staff, Nick Ayers, who was considered a front-runner to replace John Kelly as White House chief of staff, announced Sunday he is leaving the administration at the end of the year … Officials said Trump and Ayers could not agree on his length of service, but Trump wants his next chief of staff to hold the job through the 2020 election. Sources told FOX News on Sunday evening there have been "conversations" about Rep. Mark Meadows, R-N.C., becoming chief of staff. Meadows serves as chairman of the influential House Freedom Caucus. Trump reportedly is considering four candidates for the post, including Office of Management and Budget director Mick Mulvaney and Treasury Secretary Steven Mnuchin. – Reported by Frank Miles
LAWMAKERS SEARCHING FOR ANSWERS FROM GOOGLE CEO: Google CEO Sundar Pichai is expected to be confronted by House lawmakers about alleged bias against conservatives and the company's relationship with China … Pichai's hearing was originally scheduled last week, but was postponed because of former President George H.W. Bush's state funeral. He is expected to be grilled on Monday by the House Judiciary Committee about perceived bias against conservatives and the company's efforts to build a censored search engine for China, which prompted some employees to resign and over 700 to sign a letter against the project.
STEVE HILTON'S TAKE ON FRENCH CHAOS: French President Emmanuel Macron is expected to break his silence on Monday night and attempt to calm the violent protests that have rocked his nation for weeks. FOX News' Steve Hilton, host of "The Next Revolution," gives his takeaway on the French protests in an editorial on FOXNews.com … In an excerpt, he writes, "What's going on in France is part of a worldwide populist uprising. In the UK, in Germany, in Italy, in Eastern Europe, in Brazil and, of course, here in America with Donald Trump's election — and support for Bernie Sanders. Let's remember, working people are saying they've had enough of decades of elitist policies — like uncontrolled immigration — that help those at the top but hurt everyone else. But there's something else going on, too — the elitist fightback."
THE SOUNDBITE
CONCLUSION ON 'RUSSIAN COLLUSION DELUSION' – "Time for the left to fold up their fantasy tents." – Judge Jeanine Pirro, in her "Opening Statement" on "Justice with Judge Jeanine," on the state of Special Counsel Robert Mueller's Russia investigation. WATCH
.
TODAY'S MUST-READS 
Eight-month-old boy pushed under hole in U.S.-Mexico border wallas attempts to cross illegally prove perilous.
Mom cancels baby shower after family ridicules name choice.
MINDING YOUR BUSINESS
'Sunday Morning Futures': White House trade adviser says impact of tariffs on stock market a 'false narrative.'
Elon Musk aims at the SEC again
Roche executive Danial O'Day to be named Gilead CEO.
Attention, seniors: Don't forget this key year-end money move.
STAY TUNED
On FOX News:
FOX & Friends, 6 a.m. ET: William McGurn, the Main Street columnist for the Wall Street Journal; Tammy Bruce, the syndicated radio host; Morgan Ortagus, a U.S. Naval reserve officer and former State Department press officer; Tom Shillue, the host of FOX Nation's "The Quiz Show"; Deanna Martin, singer Dean Martin's daughter, explains why she'll continue to sing "Baby, It's Cold Outside" after the song was pulled from radio stations.
The Story with Martha MacCallum, 7 p.m. ET: U.S. Rep. Mark Meadows, R-N.C.
Tucker Carlson Tonight, 8 p.m. ET: Guests include: Attorney Harmeet Dhillon, on Google CEO Sundar Pichai's expected testimony on Capitol Hill and more.
Hannity, 9 p.m. ET: Newt Gingrich.
On FOX Business:
Mornings with Maria, 6 a.m. ET: Special guests include: Kevin Hassett, White House Council of Economic Advisers chairman; House Majority Whip Steve Scalise; Martin Feldstein, former economic adviser under President Reagan; Gordon Chang, author of "The Coming Collapse of China"; Nile Gardiner, director of the Margaret Thatcher Center for Freedom at the Heritage Foundation.
Varney & Co., 9 a.m. ET: Special guests include: David Mulroney, former Canadian ambassador to China; U.S. Rep. Mike Johnson, R-La.; Jonathan Burkan, senior vice president at Morgan Stanley.
On FOX News Radio:
The FOX News Rundown podcast: The transcripts from former FBI Director James Comey's testimony last Friday have been released as lawmakers try to look deeper into the Russia investigation. Jon Sale, assistant special prosecutor during Watergate, explains Comey's testimony could have an impact on Special Counsel Robert Mueller's investigation. NASA is partnering with the private sector to head back to the moon. David Schurr, NASA's deputy director for Planetary Science, discusses the future of space travel. Plus, commentary by FOX News contributor Gianno Caldwell.
Want the FOX News Rundown sent straight to your mobile device? Subscribe through Apple Podcasts, Google Play, and Stitcher.
The Brian Kilmeade Show, 9 a.m. ET: The latest on the changes in the Trump administration and Special Counsel Robert Mueller's investigation will be discussed with New York Post columnist Michael Goodwin, "Special Report" host Bret Baier, FOX News contributor Andrew McCarthy and former New Hampshire Gov. John Sununu.
#TheFlashback
2007: Suspended NFL star Michael Vick is sentenced by a federal judge in Richmond, Va., to 23 months in prison for bankrolling a dogfighting operation and killing dogs that underperformed (Vick would serve 19 months at Leavenworth).
1995: The first group of U.S. Marines arrive in the Bosnian capital of Sarajevo to join NATO soldiers sent to enforce peace in former Yugoslavia.
1967: Singer Otis Redding, 26, and six others are killed when their plane crashes into Wisconsin's Lake Monona; one passenger, Ben Cauley, survives.
FOX News First is compiled by FOX News' Bryan Robinson. Thank you for joining us! Enjoy your Monday! We'll see you in your inbox first thing Tuesday morning.