Morning Brew -> Significant Figures From the September Jobs Report 136,000—Jobs
Morning Brew -> Significant Figures From the September Jobs Report 136,000—Jobs
| SPONSORED BY | |
| --- | --- |
Good Saturday morning. Here's a hypothetical question we not-so-hypothetically faced recently: You have a 75% stale bagel that could be edible if heated up. The problem is, the only way you could heat it up is in a microwave.
Do you a) use the microwave and try to sneak in a couple bites before the bagel's really donezo or b) take the L and keep your honor intact? Thank you in advance for your wise counsel.
---
| | | | |
| --- | --- | --- | --- |
| | S&P | 2,951.77 | +1.41% |

| | | | |
| --- | --- | --- | --- |
| | NASDAQ | 7,982.47 | +1.40% |

| | | | |
| --- | --- | --- | --- |
| | DJIA | 26,570.84 | +1.41% |

| | | | |
| --- | --- | --- | --- |
| | 10-YR | 1.518% | -1.8 bps |

| | | | |
| --- | --- | --- | --- |
| | GOLD | 1,510.30 | -0.23% |

| | | | |
| --- | --- | --- | --- |
| | OIL | 52.85 | +0.76% |
*As of market close
U.S. economy:

The trade deficit

grew

to $54.9 billion in August, the first time it widened in three months.
U.S. economy, part deux:

Fed Chair Jerome Powell said at a "Fed Listens" event that the economy is in a

strong spot

despite several risks. Sounds a lot like the September jobs report you'll read about below.
---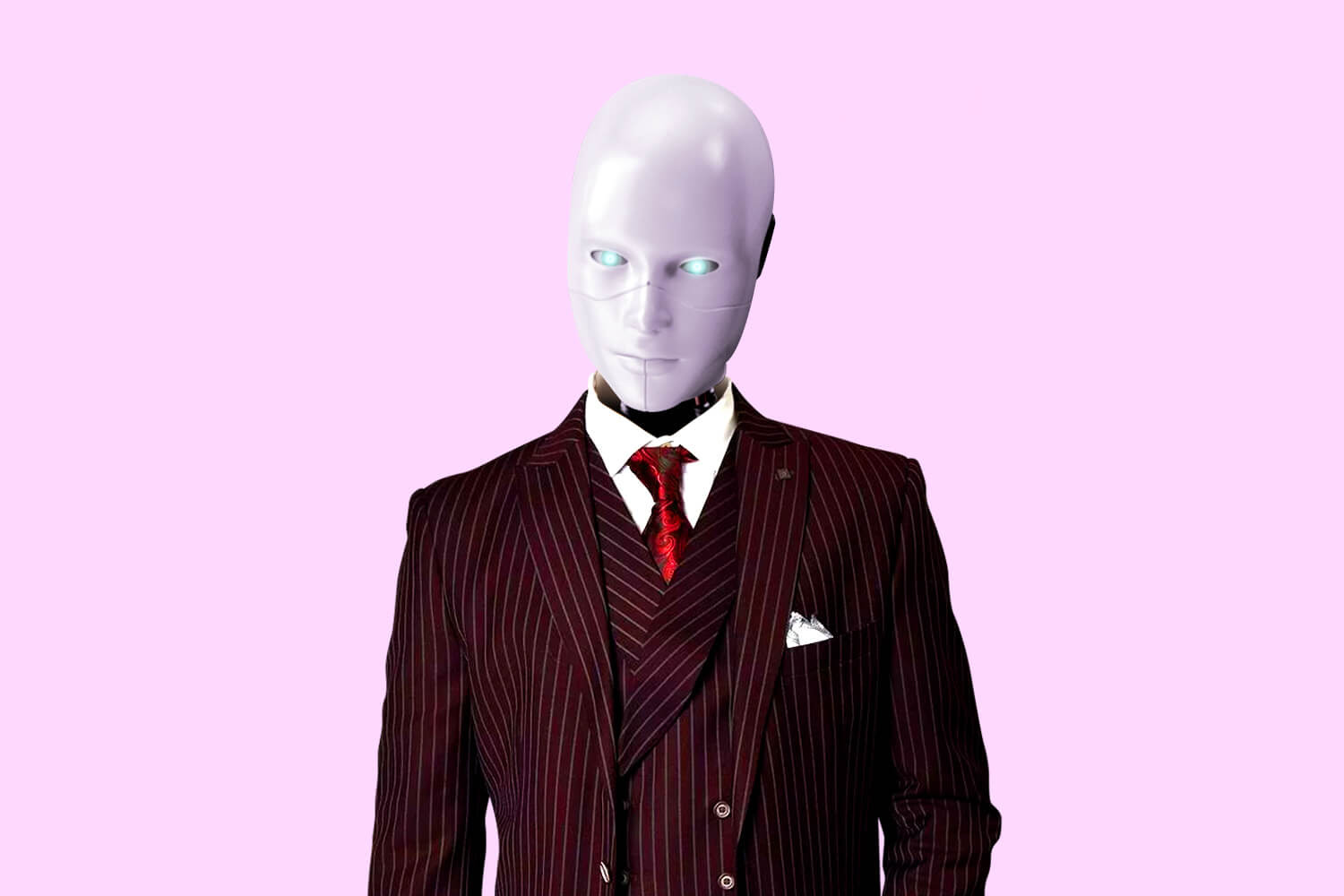 Francis Scialabba
First, the robot army conquered the relatively simple task of buying and selling securities. Now, they're coming for much more sophisticated jobs in finance, like solving complex macroeconomic puzzles. What'll it be next…D3 lacrosse?
The Economist this week laid out just how quickly automation is taking over finance. Funds run by computers that follow human-set rules account for…
35% of the U.S. stock market
60% of institutional equity assets
60% of trading activity
Last month, exchange-traded funds (ETFs) and mutual funds automatically tracking stock and bond indices hit $4.3 trillion invested in American equities, surpassing the sum run by humans for the first time.
Some risks, per The Economist:
Financial stability. Ever heard of a

flash crash?
Wealth concentration. Automation performs better with enormous computing power, and enormous computing power costs enormous money.
The big picture
Nobody's going to get hurt when Alexa messes up the weather forecast. But automation in finance brings much higher stakes. It can impact c-suite decisions, redistribute wealth, and torpedo the economy. And if human bankers don't understand how machine learning is…learning, it's hard to stop SELL SELL SELL orders once they start.
The bad news: "Technological efficiencies" will lead to about 200,000 job cuts in the U.S. banking industry over the next decade, Wells Fargo said this week. And PwC found last year that about 30% of finance and insurance jobs in developed economies will be at risk of automation by 2029.
The good news: It's not the grades you make, it's the skills you fake. Finance industry job listings requiring skills in artificial intelligence, machine learning, and data science increased almost 60% over the last year.
Bottom line: U.S. finance firms are spending more than any other industry on tech—a grand total of $150 billion/year.
---
136,000—Jobs added to the U.S. economy last month, ~10,000 fewer than economists expected.
2.9%—Increase in hourly pay from a year earlier. That's lower than expected but still higher than the inflation rate.
11,400—Jobs lost in the retail sector in September. Retail has shed 197,000 jobs since peaking in Jan. 2017.
3.5%—U.S. unemployment rate. It's the lowest since December 1969 and below the 3.7% rate recorded in August.
999999999999999—Sorry dozed off for a sec.
108—Consecutive months of job growth in the U.S.
161,000—Average number of jobs created monthly so far in 2019. Last year, 223,000 jobs were created each month on average.
?—Rate cuts announced by the Fed at its meeting in a few weeks.
Arguments for:

this week's scary-bad U.S. manufacturing data and economic warning signs from around the world.
Arguments against:

nine straight years of job growth and a historically strong labor market.
---
Francis Scialabba
This week's news cycle proves beyond a reasonable doubt that the so-called streaming wars are reaching a fever pitch. Today's evidence: Disney (+1.65%) is banning Netflix (+1.73%) ads across all of its TV networks besides ESPN, per the WSJ.
The means: Disney, AT&T, and Comcast will spend hundreds of millions on ads over the next year to recruit customers to their forthcoming direct-to-consumer streaming services. Netflix dished out $1.8 billion on advertising last year, $99.2 million of which went to U.S. television ads.
The motive: Disney found common ground with every streaming rival…except Netflix. Netflix doesn't run ads—that's great for us, but it means Disney can't promote on Netflix's platform like Netflix can on Disney's.
Another exception…Amazon, which (as of Thursday) was

battling Disney

over terms for Disney apps on Amazon's Fire TV, the second-largest distributor of streaming apps.
The opportunity: TV networks have generally banned ads from rival networks; we don't remember seeing a Gossip Girl spot during Glee. But the decision to bar streamers marks a significant development in the battle for cord-cutting eyeballs.
---
The Best Cashback Card We've Ever Seen
Here at the Brew, we write A TON of ads–so we know a good deal when we see one.
And no joke, this card was so unreal we had to Slack each other to make sure we understood it correctly.
Here's the deal:
Earn up to 5% cashback

on Q4 purchases (think holiday shopping) at Amazon, Target or Walmart.com. THEN earn up to 5% cashback on rotating categories like groceries, restaurants, and gas–even Uber and Lyft rides.
Get your cashback DOUBLED

at the end of your first year. This means you're effectively earning 10% cashback.
NO annual fee.
0% APR

until nearly 2021.
Like we said, unreal. Outside of Amazon, eating out, and then Ubering home, we're not sure where we even spend money (well, besides the products advertised with yours truly).
You don't need to be a credit card junkie to recognize a deal this good. Don't miss out on 10% cashback.
---
Dan Kitwood/Getty Images News/Getty Images
BP (+1.62%) CEO Bob Dudley said yesterday he'll step down from the energy leader in February.
The backstory: When Dudley took over in 2010, he basically bought a house that had burned to the ground. Just six months earlier, the Deepwater Horizon accident led to one of the worst oil spills in history.
An explosion on a BP rig killed 11 workers, and nearly 5 million barrels of oil

leaked into

the Gulf of Mexico.
It's always darkest just before it stays dark: A few years later, Dudley steered BP through 2014's oil price collapse.
Since then, Dudley's rebuilt BP into a sturdy three-bedroom, mostly by investing in U.S. shale.
BP shares have rebounded 60% since their bottom post-disaster,

but are still hovering 24% below pre-Deepwater Horizon levels

.
But BP isn't out of the woods. Oil companies are facing unprecedented pressure to reduce their carbon emissions. That's tough…because almost all their profit comes from carbon-generated energy.
Looking ahead…Dudley's successor, Bernard Looney, will have fun tackling that dilemma.
---
---
---
CARIUMA makes the perfect transitional sneaker for fall. Whether it's a suede high top or a leather low top, Cariuma's ethically-made kicks wear well with everything — even as the leaves change. For a limited time only, get 15% off your first pair.

---

Brew's Bets

An A+ video showing the best boarding method for airplanes. It's also hilarious. Watch it here.

From the Crew

The #SaveNigel movement is gaining steam, considering thousands of you emailed in with famous Nigels we neglected to include in yesterday's intro. So before you unsubscribe out of anger, we're giving a shoutout to a few of your favorites…

Nigel Tufnel from

This Is Spinal Tap. He turns it up to 11.
Nigel Bruce, an actor famous for his portrayal of Dr. Watson
Nigel Powers, the faja of Austin Powers
Nigel Owens, who is apparently an excellent rugby referee

Nigel Edward, a committed daily reader in Dallas

Saturday Headlines

It's the first Saturday Headlines of Q4, but the news is just as bizarre as ever. See if you can pick out the story we made up from the four headlines listed below.

---

Take 2 minutes to share the Brew → get free stuff.

From exclusive content to Brew swag, we've got something for everyone in our premier rewards program.

You're at 0 referrals.

Or copy & paste your referral link to others:
morningbrew.com/daily/r/?kid=dd3ff973

---

Saturday Headlines

We made up the Joker one. That movie looks freaky.